Amidst countless distractions in a hyper-connected digital world, it is often helpful for students to have some face-to-face mentorship and guidance from an experienced tutor.
Personalised tutoring fills a niche that cannot be entirely met by today's school system alone. Tutors fill a different role than teachers, which puts them in a unique position to support students. Successful tutors use this position to routinely improve their students' academic performance, and increase their ability to achieve tasks independently.
What should an aspiring tutor (see open assignments via the Jobs Bank and Telegram) do to best help their students? In this post, we discuss 3 principles that tutors should abide by to ensure that their work has the greatest impact on their students.
1. Build strong, personal relationships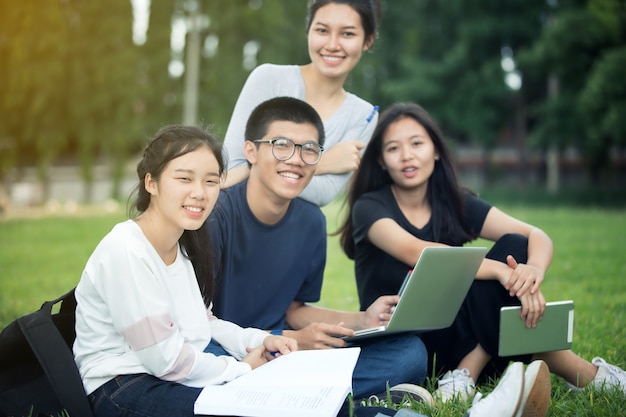 A personal relationship is foundational to student success. The more rapport a student has with his or her tutor, the more the tutor can help the student to learn well. A study showed that homework completion rates increased for 95% of students who reported having a good relationship with their tutors. 86% were also more likely to set goals and improve their organisational strategies when taught by a tutor whom they had a good relationship with.
When a tutor listens out for their student's needs and invests in relationship building, this tutor will be able to better:
Build the learning experience around the student's learning style. For example, if the student is a kinesthetic learner, a tutor should be mindful that they learn best by carrying out physical activities (such as shifting a set of items from point to point) rather than listening to a lecture.
Find connections between the content being taught and the student's interests. It is always good to learn about the student's subject interests, co-curricular activities, and hobbies outside of school, and relate academic content to these interests as far as possible. This not only helps to get a student interested the content, but also helps the student to apply learned concepts in the "real world".
Tutors who work hard to connect with students can do very well on Learnable, a leading tutoring platform, given that parents and students tend to review them highly. This is likely to result in a higher ranking on Learnable's search page, and attract more bookings from students.
2. Have deep content expertise
Content expertise is a basic requirement in any tutoring engagement. This is because good tutors should be experts in the academic area that they wish to teach in, and be familiar with the subject's concepts, problems, and approaches inside out.
Combined with knowledge of the student's interests and preferred learning style, a tutor with deep content expertise can make learning rigorous and relevant. This can be routinely achieved with some planning work on the tutor's part – to turn rote assignments into interactive activities or hands-on projects. Such activities allow a good tutor to engage students, and help them to care more about what they are learning. See how to draft a lesson plan here.
3. Communicate early and often with parents
Communication is not an often discussed topic in tutoring, but is an extremely important one. However skilled a tutor is, they only meet with their student for a limited amount of time each week. As primary caregivers for their children, parents require all the information they can get to help their children over the week when you are not there.
As a tutor, you should strive to provide feedback to parents that is:
Specific. Feedback like "good work" or "needs improvement" doesn't cut it because these statements do not give the learner any insight into what portions of their work was good, what mistakes they made, and how they can do better next time. Instead, take the time to provide your students with concise pointers on what they did well, which areas require improvement, as well as the steps you would recommend they take.
Prompt. Feedback is most effective when it is given immediately, rather than a few days or weeks after the fact. This immediacy of feedback is important because it links the student's performance to your professional assessment of how they can improve.
Tactful. The way that feedback is presented can influence how it is received by students. If students feel that they are being too closely monitored or controlled, they might become self-conscious and more disengaged from learning. To mitigate the risk of these situations, tutors should help their students to understand that this feedback process is meant to help them to constantly improve on their personal best.
[Source: Edutopia]
Learnable provides tutors with powerful performance tracking tools that allow students and their parents to check how they have performed for their assignments, and go through your feedback on what they should do to make improvements towards their goals. These tools not only enable tutors to facilitate their students' success, but allow tutors to retain clients better by demonstrating their proactive participation over time.
Do you have any other tips for tutors? Let us know in the comments below! Check out open assignments via the Jobs Bank and Telegram too!